Welsh Jewellery Exhibition
I have a permanent exhibition at Craft in the Bay, Cardiff the home of the Makers Guild in Wales. If you appreciate craftsmanship and contemporary design you can see, free of charge, lots of fine work from many uniquely talented Welsh craftsmen and women and also buy their work.
Exhibition : Craft in the Bay, Cardiff, Wales, UK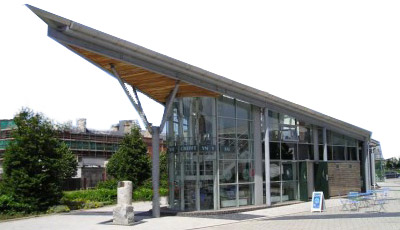 Visit the official website for the Craft in the Bay. The building is located a few minutes away from the Wales Millenium Center, in the heart of Cardiff Bay.
Craft in the Bay is a great venue. With items on display from over 80 individuals across a broad range of categories, the exceptional range of art on display is amazing.
Regular events include great opportunities to meet makers, and special events are held where attendees may get a chance to gain valuable hands on experience.
Workshops, special Exhibitions and Events around bank holidays are great fun for all the family.
I have a reasonable selection of my jewellery peices on show at Craft in the Bay, and a few photographs of the displays can be seen below.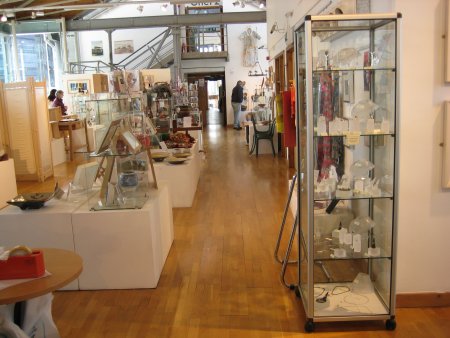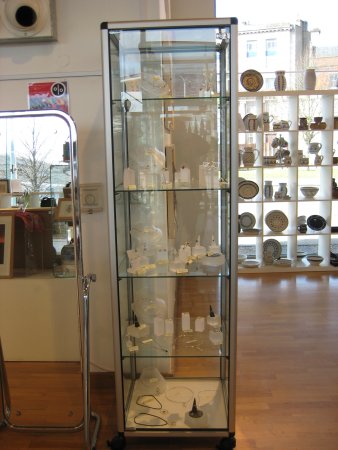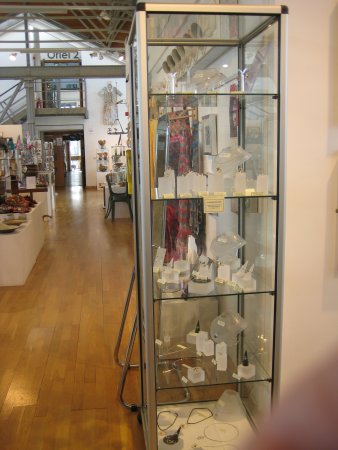 The Welsh name for Craft in the Bay is "Crefft yn y Bae" - and their services are offered in both languages whenever possible.
At Craft in the Bay, all the items on display can be puchased on the spot, and friendly staff are always on hand to assist, and are delighted to help you.