Silver Celtic Influence Ring, Ring, Reference # 344
A flat silver ring which has interlocking circles of Celtic origin. Also available to order in 9ct and 18ct white and yellow gold. Hallmarked in London.
£ 70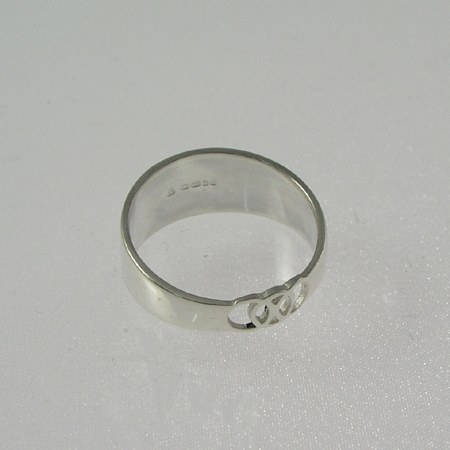 This item is available for purchase immediately.
Use the Paypal buttons for safe, instant payment, or email me.
Go back to the last page