9ct Gold Earrings, Earring, Reference # 338
9ct Falling Leaf Earrings. These earrings are part of the Organic Collection. They are shaped and move in a manner resembling flying seeds such as sycamore. The earring is approximately 30mm long and is also available in silver and 18ct gold.
£ 210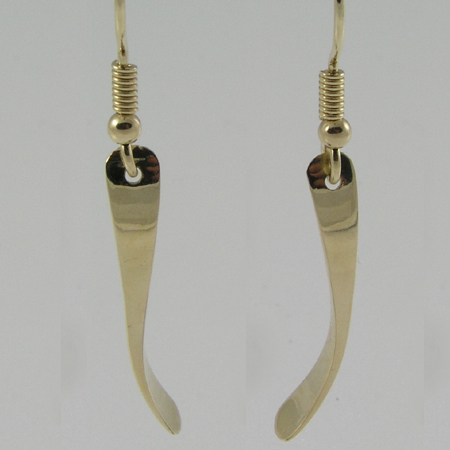 This item is available for purchase immediately.
Use the Paypal buttons for safe, instant payment, or email me.
Go back to the last page