Yellow gold cuttlefish chain, Necklet, Reference # 441
9ct cuttlefish textured necklace mounted with an oval tsavorite 6X4 0.45ct. The textured eliptical shape measures 45mmX25mm and is suspended on a 9ct cable chain.
£ 900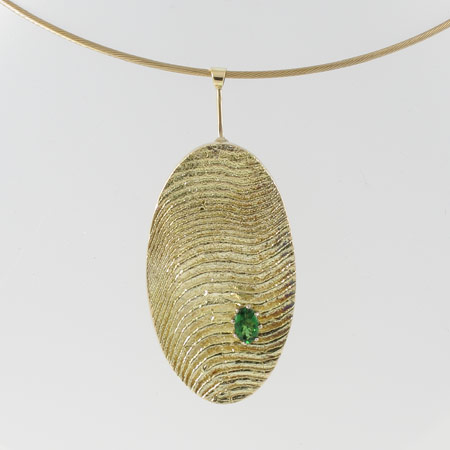 This item is available for purchase immediately.
Use the Paypal buttons for safe, instant payment, or email me.
Go back to the last page