Platinum and diamond ring, Ring, Reference # 716
Flowing platinum and diamond engagement or dress ring. The brilliant cut diamond is good quality and weighs 0.60cts. Hallmarked in London and rhodium plated.
£ 1960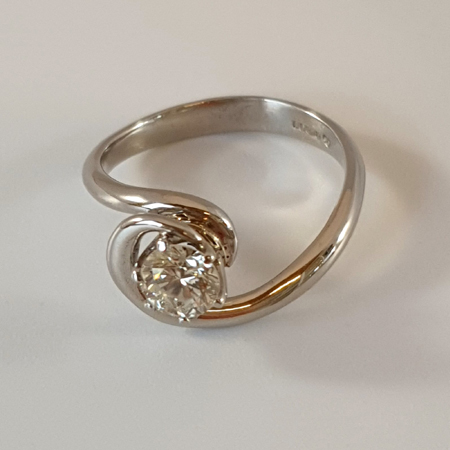 This item is available for purchase immediately.
Use the Paypal buttons for safe, instant payment, or email me.
Go back to the last page