Ruby and diamond engagement/dress ring,
Ring
, Reference # 733
The good quality Thai cushion ruby (1.3ct, 7mm X 6mm)is complimented by two bezel set white diamonds 0.40cts the pair). Halo (round) shank. The open ruby setting and diamond bezel settings are in white gold and rhodium plated.
£ 2400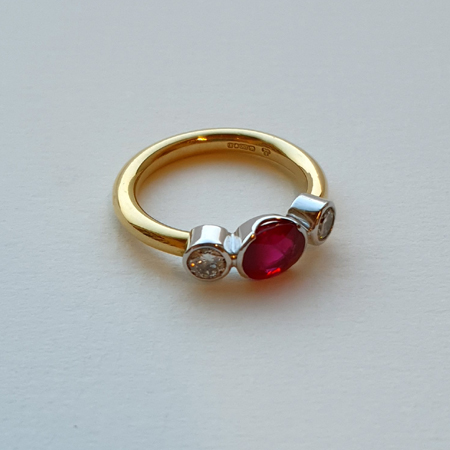 This item is available for purchase immediately.
Use the Paypal buttons for safe, instant payment, or email me.
Go back to the last page