The ultimate engagement ring box,
Silver
, Reference # 547
Sterling Silver ring box with a 6mm peridot mounted in a decorative reflective lid. The split pad is made of pigskin. Rhodium plated. Hallmarked in London
£ 500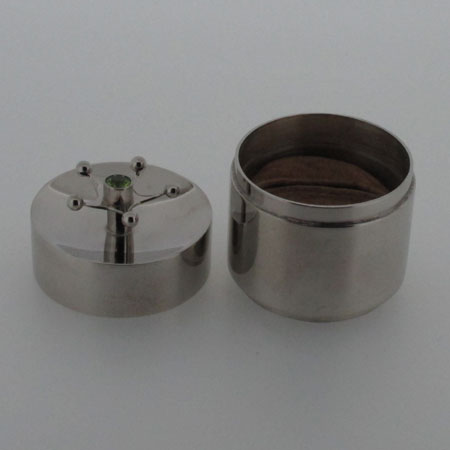 This item is available for purchase immediately.
Use the Paypal buttons for safe, instant payment, or email me.
Go back to the last page